Please Note: There could be changes in the list of performers.
Freedom Jam – Pondy Music Festival' #16, will be held during the Republic Day weekend on Saturday 26th & Sunday 27th January, 2019
The festival of live music performances of different styles will be held on both evenings at sunset at the renovated heritage stage known as Bandstand, near the Nehru statue on the western side of Gandhi Thidal.
The festival is supported by the Department of Tourism and all are welcome.
On 26th Saturday:
This year's biggest attraction is "The Blessings Chimanga & Dreams" band from Zimbabwe. Rising international stars they are guaranteed to set the stage on fire with their awesome afrobeat and high energy performance. Lead by singer and marimba playing wizard, the charismatic Blessings "Bled" Chimanga, the band has not only blazed a trail in Africa but won fans all over the world including India, touring the south repeatedly due to popular demand. They will be live at Freedom Jam on Saturday evening.
Also featured on Republic Day evening is "Rhythmic Energy" – a group of more than 30 passionate musicians who do earn their living from various professions but their focus is music and they pour all their energy and time into their passion. Every year they decide to visit different places in the country to perform their music and this year they decided to come to Pondy again for Freedom Jam after an enjoyable experience several years ago. They play a variety of music from brass band renditions of Carnatic bhajans to movie soundtracks from Star Wars, Bahubali, etc. Look forward to a plethora of brass, woodwind, strings, keys and percussion instruments with their soulful natural sound. This is one music group that believes in the ethos of music for its own sake and will fill up the heritage stage as it was meant to be.
"Yazh The Band", Pondy's latest musical sensation, is the other band featured on Saturday 26th. This group of young prodigious local latent has become very popular in a short time for their excellent renditions of evergreen film songs with a breath of freshness. Their YouTube videos are well done and accumulating views continuously. If they carry on, soon Yazh will become the Sanam band of the south.
On 27th Sunday:
Sunday sunset at Bandstand will see a whole lotta rock by five bands of different styles. All time favourites "H2O" will eschew their normal 'english' set of rock songs for a new setlist of tamil, bengali, hindi and even french numbers. While guitarist Ishite will croon bengali songs from Anjan Dutta, Chandrabindu, MGs as well as hindi rock n roll hits like 'Eena Mina Dika', 'Aao Twist Kare', etc., bassist Francis will render evergreen numbers from Illayaraja as well as Joe Dassain. This established band is now confident to venture into new territory and it is all for the good.
"J's Lounge", a classic rock outfit from Chennai, led by ace guitarist Jesh Murdjani ticks all the right boxes on the checklist but also adds a few with its own progressive flair. Not only will they cater to popular tastes with the usual Pink Floyd, Eric Clapton, America but also rare gems from bands like Blue Oyster Cult.
The evening will also feature three bands from the vast cosmopolitan student community of Puducherry. Two bands, "Vertigo" & "Delirium" are from the medical fraternity as one may guess from their names. While Vertigo specialises in hard rock, Delirium does a mix of indipop, fusion and rock. "Snooze" seems to pine for this most prized commodity for students in these times of exams; one way to keep awake is to keep jamming upbeat pop rock hits. Make no mistake, while they may be students, they are also gifted and talented musicians winning accolades and prizes for their music, with a bonus of infectious enthusiasm.
So come on friends, neighbours and all you good folk visiting Pondy, "Let's Come Together & Celebrate the Republic with Music".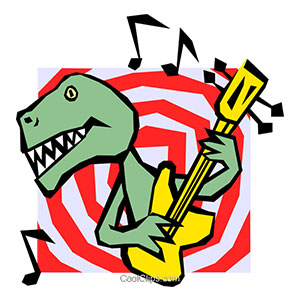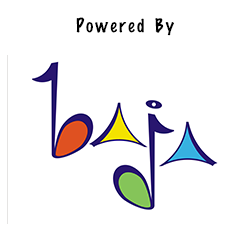 "Freedom Jam – Free Music Festival' is a movement of musicians, for musicians and for those who love music. The festival is run by musicians with a little help from their friends. Artistes perform without fees and listeners enjoy the music without tickets, "Freedom Jam – No Bread!"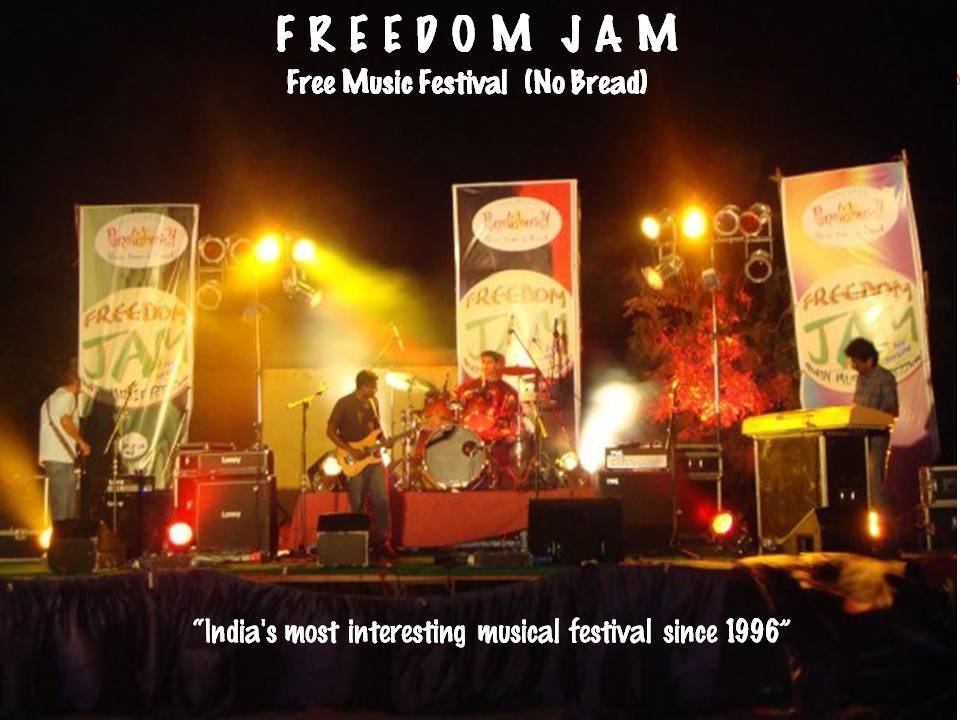 All different styles of music are presented and encouraged, from ethnic folk and classical music to experimental work in contemporary genres while the staple remains international pop, rock, rap, metal, jazz, blues, etc.

However often it is indipop, bhindi bop, bolly, kolly, tolly, not to forget good golly miss molly!"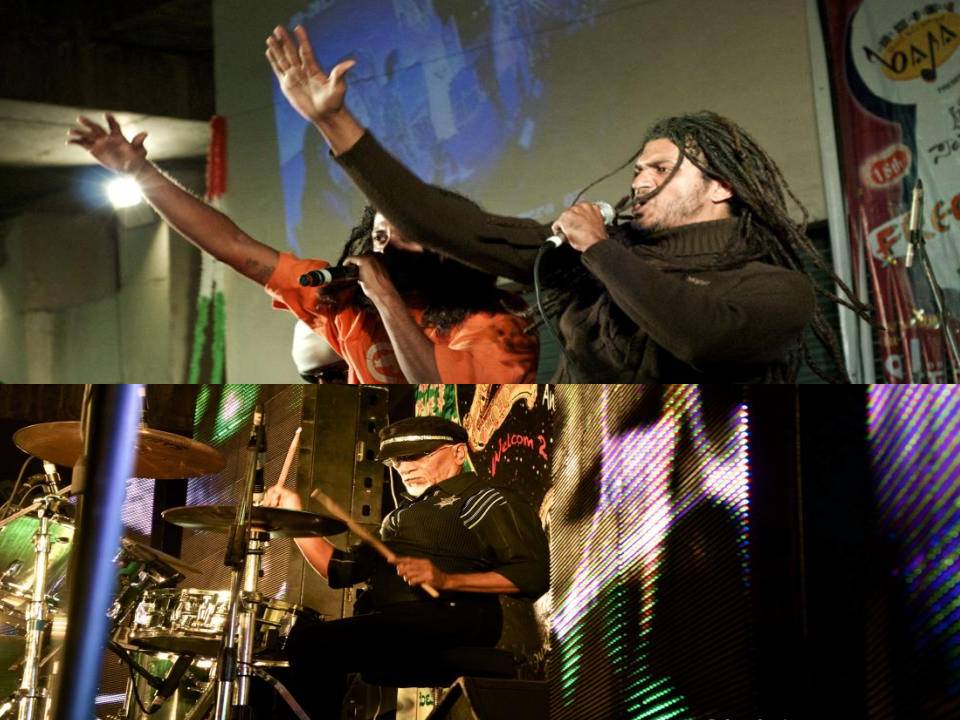 In Bengaluru. Sunday Jam is held on the first Sunday of every month. The annual Freedom Jam festival, now into its 23rd year, is held in August around Independence Day.
The Pondy Freedom Jam, held in January around Republic Day, happened for the 15th time this year.
It has also been held several times in Goa and Chennai.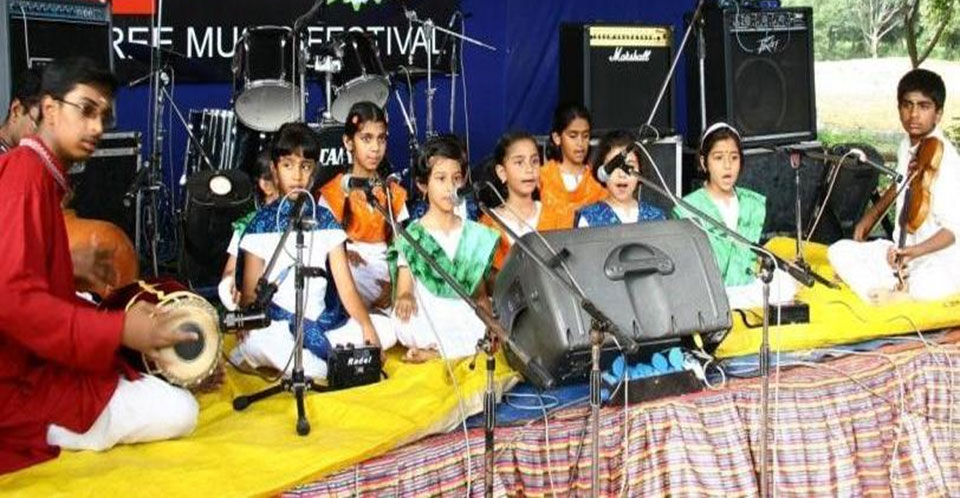 Freedom Jam, favours originality and believes in promoting the culture of "own comps". In fact the movement started two decades ago because there was no space or venue in those days that accepted Indian musicians performing their own material.
  Today, inspite of what the media calls a 'thriving' live music scene, promoted and exploited by the food and beverage industry, there is even more a need for an independent support system for the creative musician.
  We in our own way have constantly strived to foster this; as the cliche goes, create a 'platform' for indie music – to keep the groovy train running n humming.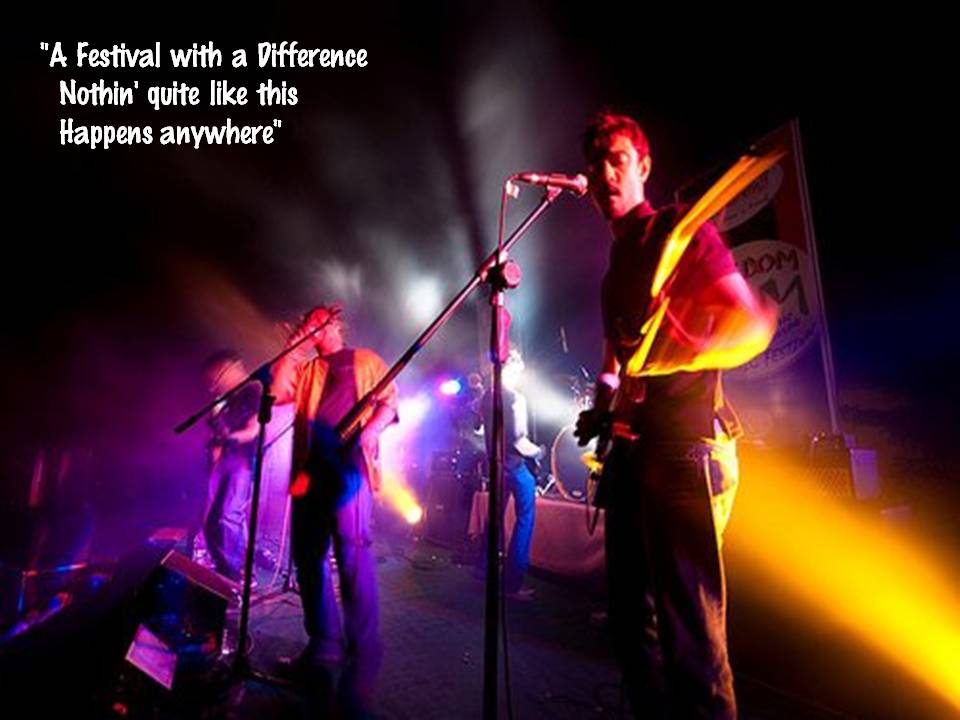 Welcome on board for a magical musical tour, you don't even need a 'ticket' to ride – Chief Coolie