Please Note: There could be changes in the list of performers.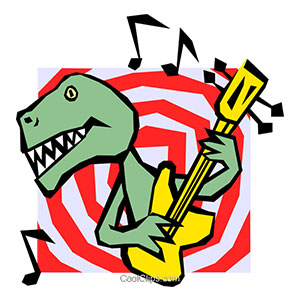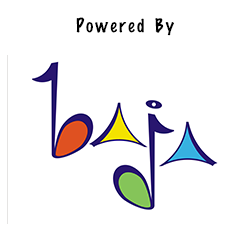 "Freedom Jam – Free Music Festival' is a movement of musicians, for musicians and for those who love music. The festival is run by musicians with a little help from their friends. Artistes perform without fees and listeners enjoy the music without tickets, "Freedom Jam – No Bread!"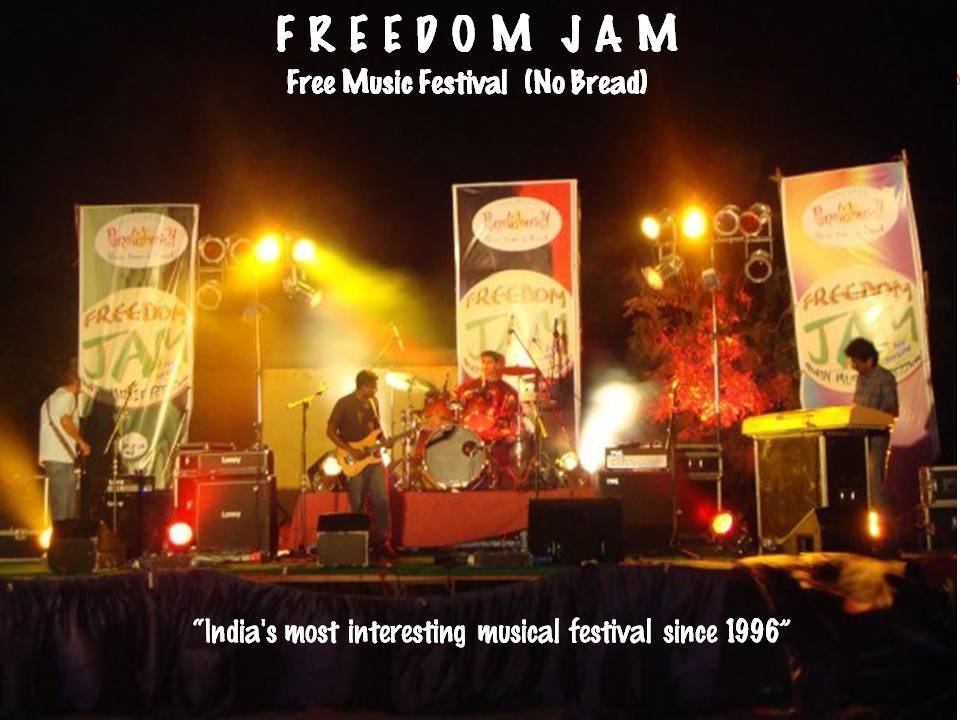 All different styles of music are presented and encouraged, from ethnic folk and classical music to experimental work in contemporary genres while the staple remains international pop, rock, rap, metal, jazz, blues, etc.

However often it is indipop, bhindi bop, bolly, kolly, tolly, not to forget good golly miss molly!"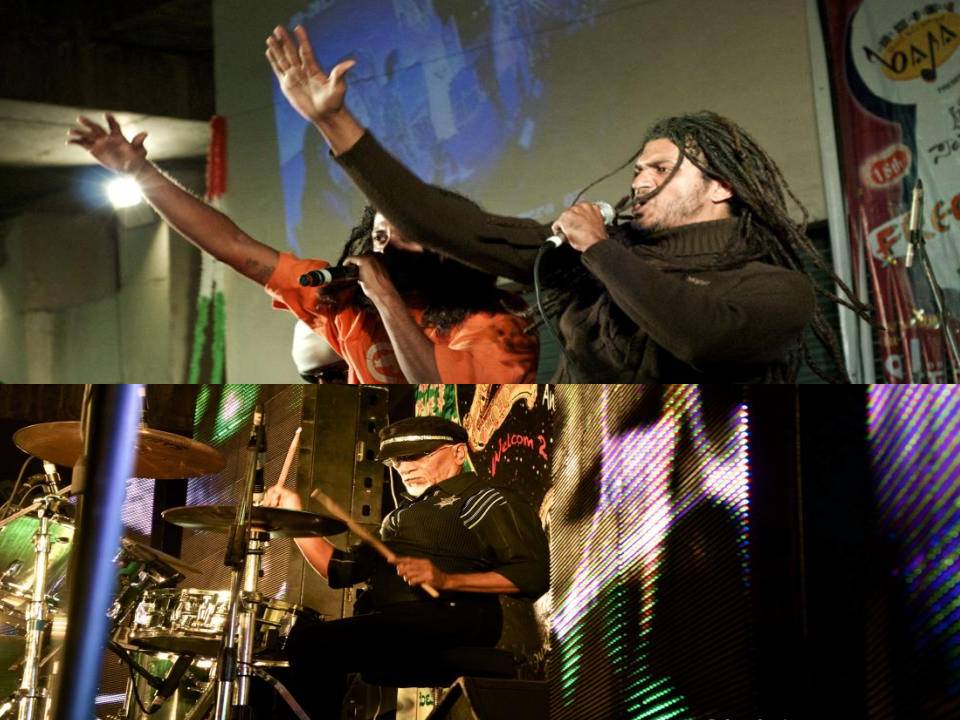 In Bengaluru. Sunday Jam is held on the first Sunday of every month. The annual Freedom Jam festival, now into its 23rd year, is held in August around Independence Day.
The Pondy Freedom Jam, held in January around Republic Day, happened for the 15th time this year.
It has also been held several times in Goa and Chennai.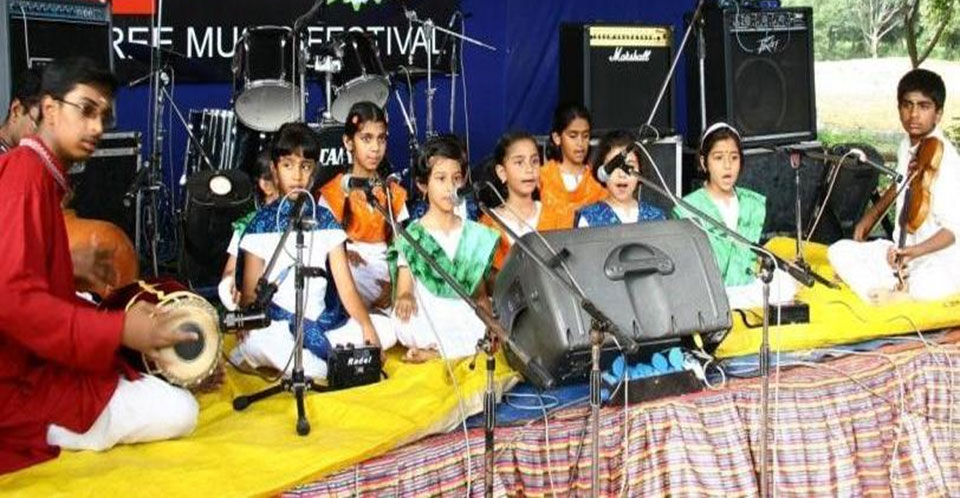 Freedom Jam, favours originality and believes in promoting the culture of "own comps". In fact the movement started two decades ago because there was no space or venue in those days that accepted Indian musicians performing their own material.
  Today, inspite of what the media calls a 'thriving' live music scene, promoted and exploited by the food and beverage industry, there is even more a need for an independent support system for the creative musician.
  We in our own way have constantly strived to foster this; as the cliche goes, create a 'platform' for indie music – to keep the groovy train running n humming.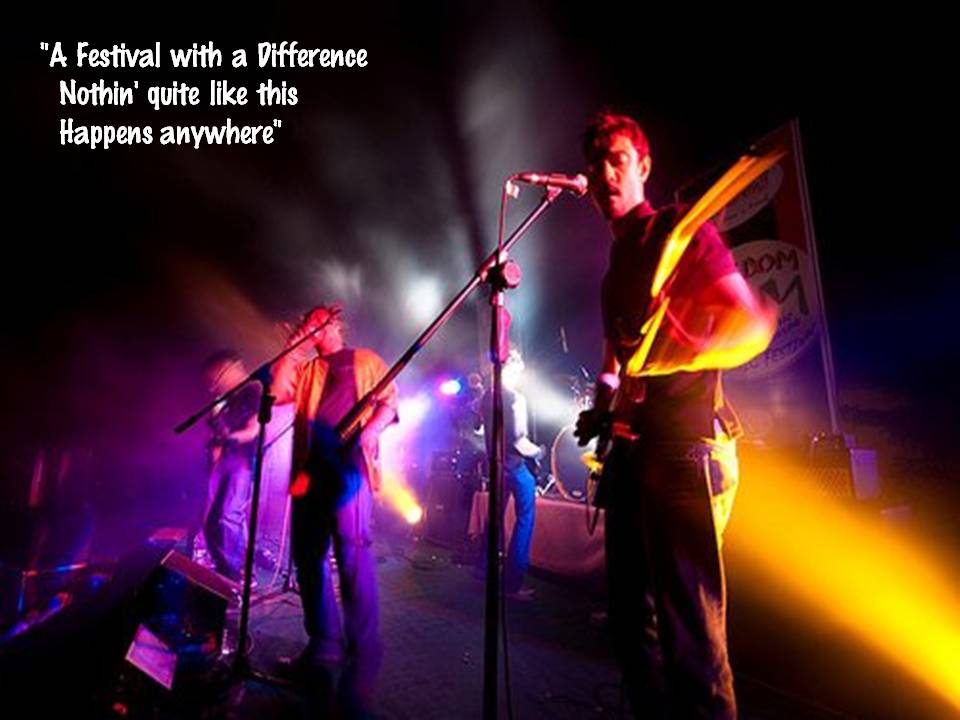 Welcome on board for a magical musical tour, you don't even need a 'ticket' to ride – Chief Coolie